Just like we are happy its Friday again, we know you all are excited too!!! its Amazing facts Fri-yay again and we are bringing you weird and fun facts to blow your weekend.
This ones, you'd most definitely love! lets ride
Treadmills were invented as a form of punishment!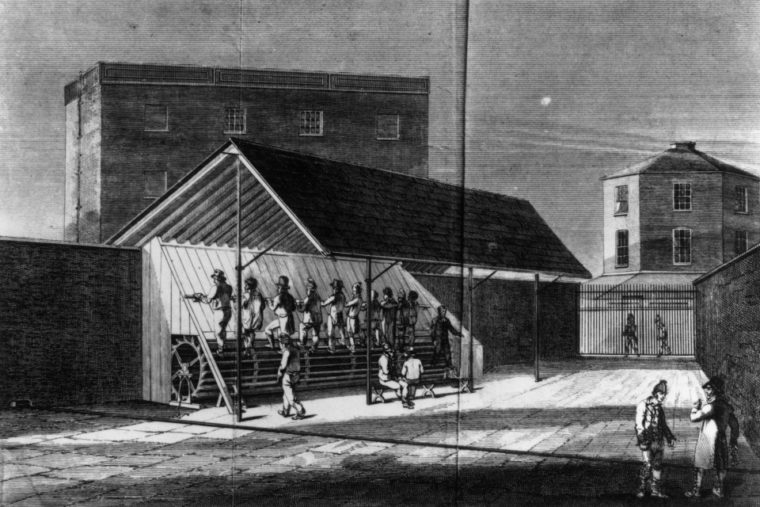 It was called the Discipline Mill—or "tread-wheel," according to Sir William Cubitt, the English engineer who invented the predecessor to the modern treadmill in 1818 as a means to occupy prisoners sentenced to hard labor.
Don't break peoples heart. Its possible to die from heart break
Yes it is highly possible to die from a broken heart; its called Cardiomyopathy. Cardiomyopathies are either confined to the heart or are part of a generalized systemic disorder, both often leading to cardiovascular death or progressive heart failure-related disability.
Broken heart syndrome, also called stress-induced cardiomyopathy or takotsubo cardiomyopathy, can strike even if you're healthy. Women are more likely than men to experience the sudden, intense chest pain — the reaction to a surge of stress hormones — that can be caused by an emotionally stressful event.
High heels were invented for men
Sounds funny? Yes, because we laughed too, and we really cant begin to imagine men wearing female red bottom heels! but its true. High heeled shoes were first worn by Persian soldiers in 10th century to elevate their feet and give them stability while shooting their bows and arrows. Since then, men heels symbolize high social stature, military power and fashionable taste.
There was a real life Tarzan, it was Marina Chapman
A Colombian woman named Marina Chapman was raised by Capuchin monkeys for 5 years after being abandoned in a jungle. She learned to scale trees, catch birds, and rabbits with her bare hands, and lived as one of them until she was discovered by hunters.