Chronic migraine is a condition involving severe migraine attacks that occur on at least 15 days of every month. Coping with them can take a lot of energy out of you. And when you're juggling a number of responsibilities, you may not have any extra time and energy to spare for that. Here are a few triggers:
Don't overwork yourself, avoid stress
Stress is a trigger in nearly 70% of people with migraine. Begin identifying the major causes of your stress and developing specific strategies to address them. It might be as simple as doing some deep breathing exercises when you start to feel stressed, or it might be more complex, like delegating some tasks at work that you don't have the time to do.
Sleep early, get enough sleep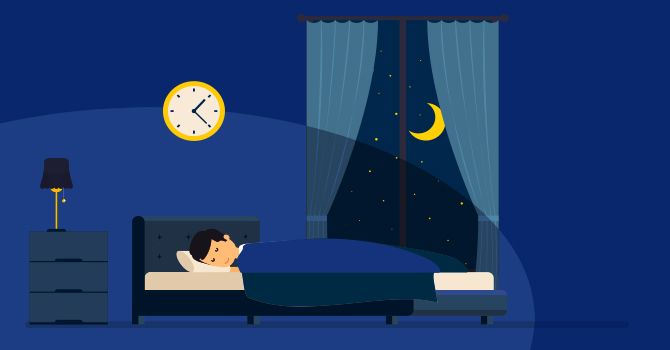 Sleep loss can be a major trigger for a chronic migraine flare-up. Also, if your sleep schedule is irregular, you may be more prone to developing migraine attacks. You need at least seven hours of sleep per night, according to the Centers for Disease Control and Prevention (CDC), and it's best to try to stick with a routine. That includes a consistent bedtime and wake-up time.
Drink enough water

For some, dehydration is a migraine trigger, but this is an easy one to remedy. Procure a bottle or container to fill with water and make it a goal to drink frequently. You could buy insulated bottles that keep water cold, if that will help you drink more water. Or you can fill a travel mug with hot water with a twist of lemon, if that's more your taste.
 Exercise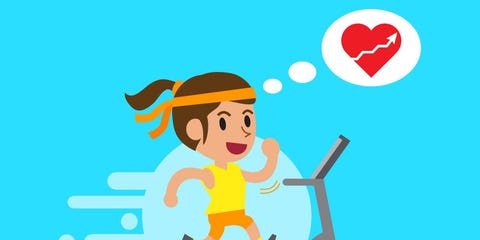 Exercise is also good for your mental health, which might provide further help to you as you cope with chronic migraine. Let that be your inspiration to lace up your running shoes, put your goggles on, or unroll your yoga mat. Pick an activity you enjoy, one you will actually do, and consider choosing an exercise buddy to hold you accountable (and make it a little more fun, too).
Hormonal Changes
Hormonal changes related to menstruation, pregnancy, and menopause seem to affect migraine symptoms in many women. Taking a birth control pill or using another hormonal method of contraception that can stabilize your hormone levels might help alleviate some of your symptoms, but it can really vary from woman to woman. It's worth discussing with your doctor, however, especially if you tend to experience migraine attacks around the time of your period.
Watch what you eat

Ever noticed a link between eating certain foods and the onset of a migraine? Many people find certain foods, such as cured meats, chocolate, anything containing the flavor enhancer MSG, aged cheeses, pickled foods, and some artificial sweeteners, can trigger their migraine symptoms. If you aren't sure of your trigger foods, start keeping track of the foods you've eaten shortly before developing a migraine. Once you've identified your triggers, you can choose other foods to eat instead.
Watch your alcohol consumption

Alcohol is pretty notorious for triggering migraine attacks. No one's saying you can't have an occasional glass of wine or bottle of beer, but know your limits and what makes sense for you. Also, you may want to pay attention to which types of alcoholic drinks are more likely to cause a headache than others. You might struggle with red wine, for example, so choose something else to imbibe. Also, if you are drinking alcohol and start to feel a migraine attack coming on, be ready with your acute medication.
Coffee is another culprit

As caffeine tends to trigger migraine symptoms, you might think about trying a different drink or at least switching to decaf (which admittedly does contain a small amount of caffeine, so be mindful of that). Of course, some people actually find a cup of coffee can help ward off migraine symptoms. An occasional hit of caffeine can indeed help, much in the same way an acute headache medication does. But you don't want to turn to caffeine too often, or you may develop a dependency, which can then lead to medication-overuse-style headaches.