Its 2021! Millennials, Gen Zs, aspiring home owners and aspiring business owners all have one thing in common "we are too busy". It's a fact now that people would rather pay someone else to run certain errands, do menial jobs, or chores, and many other responsibilities that money can handle. So far, is there any job that can't be outsourced?
Luckily, some of these jobs often require the smallest amount of capital, and leveraging the high demand for these services, you could easily start right at the comfort of your home space. Amongst many others of such businesses, is the cleaning business. It could be home cleaning, habited or post-renovation; office cleaning; or even a laundromat. People would pay for any service that eases their stress. Be sure to leverage that.
#1 Figure out Your Specialty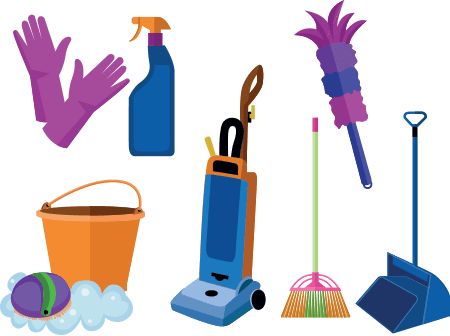 As said, you have to find what area of cleaning suits you, excites you, and meets your mental, physical, health, and time convenience. Where some might do very well with running a laundromat, others excel in home cleaning services like carpet cleaning, home management, redecoration, and some just love post-renovation cleaning. You just have to figure out what area you are well experienced. The long-term success of your business will first be determined by how well you know your job, how willing you are to do it, and the quality of service you have to offer.
#2 Start-up Capital
The cleaning business is actually capital friendly. Considering you can as well start from your home space, all you would need to buy are few specialized cleaning chemicals and equipment that your choice of cleaning business requires. Backed by proper experience and expertise, you are good to go.
#3 Register your business
Registering your business will keep away certain legal troubles when you finally reach the stage of expansion. With a long-term goal in mind, there will be constant growth. So to be on a safer side and prevent other startups from stealing your name or copying your business plan, it would be really great to have it registered.
#4 Connect with your friends, family, and social media
Start by making the services available to your family and friends. With time, word of mouth, referrals, quality service, and the satisfaction of your customers will help your business grow.
Social media marketing has also become powerful with the rapid growth of digital marketing. Advertise and market your business on social media. Let your family and friends create a community for you by reposting, giving shout outs, tagging your handles, and probably run some few discount promos to boost customer engagement.
#5: Plan Your Cleaning Budget
When you plan the overall budget of your business, two of the most major expenses would be transportation and supplies. Depending on your workload and the services you offer, the costs for supplies can vary. For instance, a business with an individual cleaner would cost a lot less than a professionally trained cleaning crew.
Apart from the transportation and necessary cleaning supplies, you would need to set money aside for cleaning equipment or other expenses. Machinery for carpet, flooring, or exterior cleaning can be expensive for you to get in your business's beginning days. You can always look for rental machines to hold off an extra expense on your budget.