Eradajere Oleita, a Nigerian-born Detroit-based environmental activist has been turning old potato chip bags into sleeping bags for people experiencing homelessness in the city.
The 25-year old started collecting chip bags and launched a website to collect more. It takes about 150 bags to make one sleeping blanket.
In an interview with Global Citizen, Oleita explained: "I do what I do because I want young people to wake up and enjoy a good fraction of the world. I want them to breathe unpolluted air, eat non-processed food, drink fresh water, and live equitable lives.  Because I wanted this badly I decided to see what I could do to help."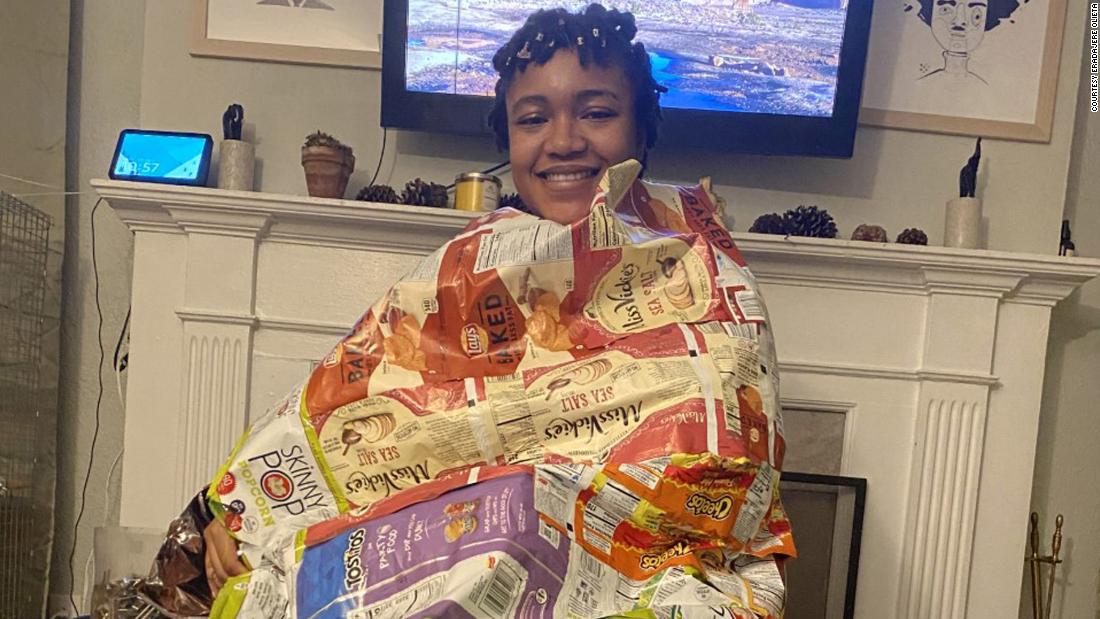 For many years, the US authorities have reportedly understated the number of homeless people in the country, due to lack of proper data gathering criteria.
Oleita added: "As a Nigerian, we are always thinking how we can make Nigeria better. In Nigeria, there was so much out of my control that I vowed that what I couldn't help with as a child I will make up as an adult. Nigeria bred my resilience, and my unwavering commitment to seeing equity in all spaces. Someone says "no" and as Nigerians we hear "maybe", and this has allowed me to keep going even if people tell me no or that my ideas are too far-fetched. Nigeria brewed my sense of community too. As a Nigerian, I have at least 30 uncles and aunties with no blood relation. This taught me that community is what you say it is and [you decide] who is part of
your village, and you never leave your villagers high and dry."
The two key data sources — the US Department of Housing and Urban Development Point-in-Time count, and the National Center for Education Statistics Count of Students Experiencing Homelessness — vary substantially in their coverage and annual estimates.
According to the Population Reference Bureau (PRB), US homeless population estimates range from less than 600,000 to more than 1.5 million people, per source. The PIT and NCES estimates both have well-documented undercount issues. NCES does not count adults or children not enrolled in school. PIT does not count anyone who is doubled-up. This entire funding for permanent supportive housing is likely under allocated and authorities are probably underestimating the size of the problem.