Gardening evolved from just planting at backyards, to front yards, to hanging them by your window sills in your sitting room, bedroom, or even bathrooms. Over the years, it has been discovered that people don't actually know how well to manage these plants indoor. Catering for the plants include picking the right soil, the right potting method, the right watering system, the right time to water, and where is safest to place the pot.
So before you buy your potting soil or plant that seed, consider these few things:
Choose the right soil:
Some soils are suitable for cactus and succulents because they contain sands that drain faster, making them the ideal option for desert plants that basically thrive in dry conditions. Meanwhile, the same type of soil wont work for annual flowers and vegetables that need soils that are formulated to absorb and hold water.
Use the right kind of containers: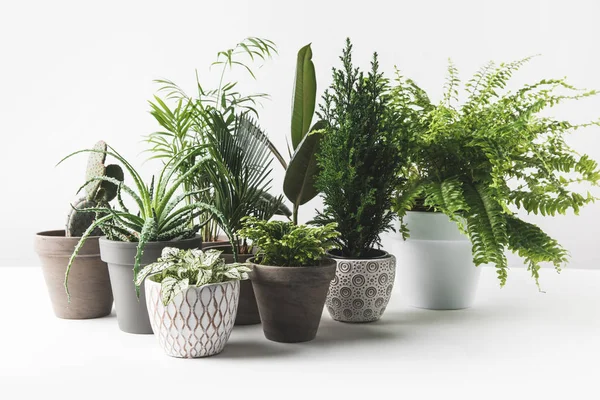 Some garden containers are porous i.e they can cause the soil to dry out quickly. Metal containers can also dramatically increase soil temperatures in containers, quickly drying soil and baking your plants.
Meanwhile, it is generally advisable to use large pots. Larger containers hold more soil and moisture to provide roots with enough space to grow and absorb water and nutrients. The smaller the pot, the more diligent you need to be monitoring soil moisture levels. Where practical, purchase the largest containers you can that are appropriate for the area where you will place them.
Do not over-water the plants
Before watering a container, be sure that the plants need water. Over-watering is just as harmful as under-watering. The soil at surface of the container might look and feel dry to the touch, but the soil might be moist just an inch or two below the surface.
Water the Soil, Not the Foliage
Plants absorb water through their root systems, not through their leaves, stems, or flowers. Thus, to properly water your containers, apply water to the soil where it will reach and be absorbed by the plant roots. Wetting foliage can lead to an increased chance of fungal and other diseases and the water is wasted anyway.
Water in the Morning
Plants are more receptive to watering in the morning and less so in the midday sun. Morning is ideal because it provides sufficient moisture to the plants for the entire day, there is less evaporation caused by wind and heat, and it allows wet foliage to dry out before nightfall.
Watering in the evening is not recommended because the foliage does not have enough time to dry before the sun goes down. Wet foliage can invite fungal diseases such as powdery mildew.