We know you are looking forward to seeing Dollars and Euros at the top, but no, the world has some amazing other currencies you have probably never heard about or seen. Here are 5 of the world's most expensive currencies
Kuwaiti dinar

As of June 2021, the Kuwaiti dinar is the strongest circulating currency, with one Kuwaiti dinar equalling 3.32 United States dollars. The Kuwaiti dinar or KWD was introduced in 1960 and was initially equivalent to one pound sterling. Kuwait is a small country that is nestled between Iraq and Saudi Arabia whose wealth has been driven largely by its large global exports of oil.
Bahrain dinar

The second strongest currency in the world is the Bahrain dinar or BHD. Like most Arabic currencies on this list, it is divided into 1000 smaller currency units, in this case, called 'fils'. Bahrain is a rich country in the middle east and the North Africa (MENA) region and its economy depends on oil & gas, international banking, and tourism. In 2003 and 2004, the balance of payments improved due to rising oil prices and increased receipts from the services sector. The Bahraini dinar is only used in Bahrain and is pegged against the US dollar.
Omani rial

The Omani rial or OMR is the national currency of Oman. Unlike most conventional currencies, the Omani rial is split into 1000 smaller divisions known as baisa. The Omani rial quickly rose in value after being introduced due to the success of Oman's oil exports. The subdivision to 100 valuable units versus the other countries subdivision into 100 units gives the Omani Rial a relatively high value.
Jordan dinar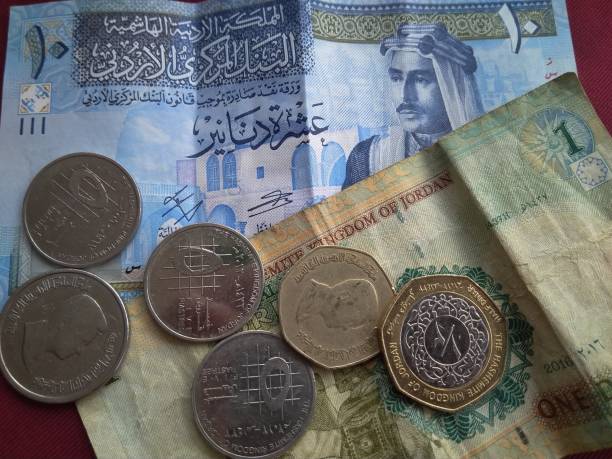 The national currency of Jordan is the Jordanian dinar or JOD, which earned the position as the 4th strongest currency in the world today. The currency became Jordan's official currency in 1950 after it replaced the Palestinian pound.
Pound sterling

The Great British pound, the pound sterling or the GBP is the 5th most valuable currency in the world. Although the GBP is not the strongest currency in the world, it does keep the title as the oldest currency still in use​.
The pound sterling is often thought to be the strongest currency in the world and is the strongest currency in the world that is widely used. It's also the 4th most traded currency globally, accounting for around 12.8% of daily trades on the foreign exchange market.