Yea guys! We are back again, and you already know, we preach colors, sweet ambiance, fresh and healthy atmosphere, and more importantly, PLANTS!!!!!. Plants not only make your home beautiful, they also purify the air in your home. So besides outdoor gardening, you can also pick a few plants to go with your indoor decor.
Begonias
Begonias are perennial plants known for their spectacular flowers and foliage. They come in various types, colors and shades. Begonias are an obvious choice to grow in a semi shaded or shaded area. They are well suited to a wide variety of climates, although direct sunlight or excessive dryness can kill or severely damage most types of begonias. Many will grow well as indoor plants; some are more commonly grown in a shade house or fernery; and others are grown as bedding plants.
Kalanchoes
Kalanchoes are one of the prettiest flowering succulent houseplants. When grown indoors, they provide months of colorful blooms if properly tended. All you have to do is probably keep them by the window sill for sunlight, but be sure to water it lightly. You'd find them almost everywhere.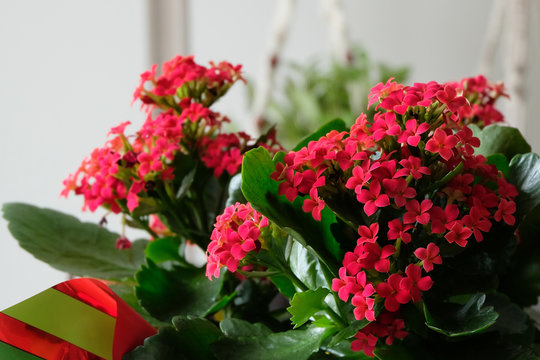 Amaryllis
Amaryllis is a beautiful bulb plant that produces large, colorful bell-shaped flowers and thrives indoors. Most people treat their amaryllis bulbs as "one-and-done" flowers. In truth, they keep getting better with time. The bulbs get bigger, producing more flower stems.
Peace Lillies
Peace lilies also known as closet plants, are a popular choice for offices and homes. When it comes to indoor plants, peace lily plants are some of the easiest to care for. They only require dappled sunlight and consistent moisture.